The 2023 Angel Ball was a success!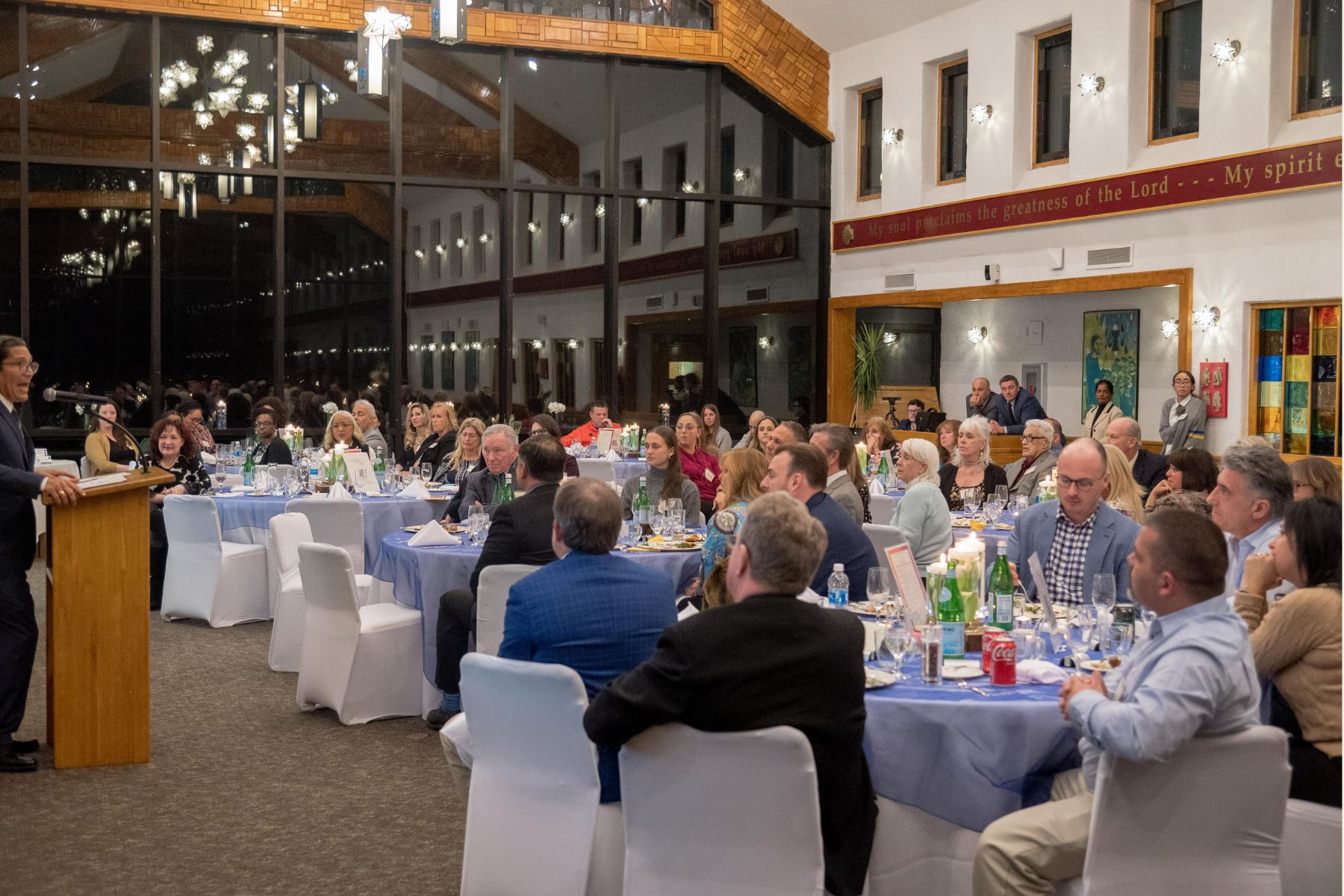 The 2023 Angel Ball Kick-off was absolutely groundbreaking! LICADD thanks Brother Hoagland, LICADD Board Director Mr. Jack McCutcheon and the students of Kellenberg Memorial High School for generously hosting us in The Millenium Room. The kick-off celebration of the Angel Ball season brought together families, educators, leaders in our community and in the treatment field for new friendships, partnerships and in unity for the LICADD cause.
This year our guest speaker shared their journey of recovery through the years and that LICADD was a great resource. We were also delighted with an introduction of the Little Words Project by LICADD Board Director Eric Sherman, daughter Sophie and LICADD Director of Communications and Marketing, Kathryn Bennett, where they discussed their project to spread awareness of LICADD and its services amongst teens through our personalized, shareable bracelets with the message of "GOOD ENOUGH."
We express our sincere gratitude to every participant of this year's kick-off! This was the most successful Angel Ball Kick-off! Contributions from this evening provide significant financial support of our prevention and intervention services towards families and children in crisis.
Please join us!
To purchase your tickets and/or secure your journals and sponsorships, click here.