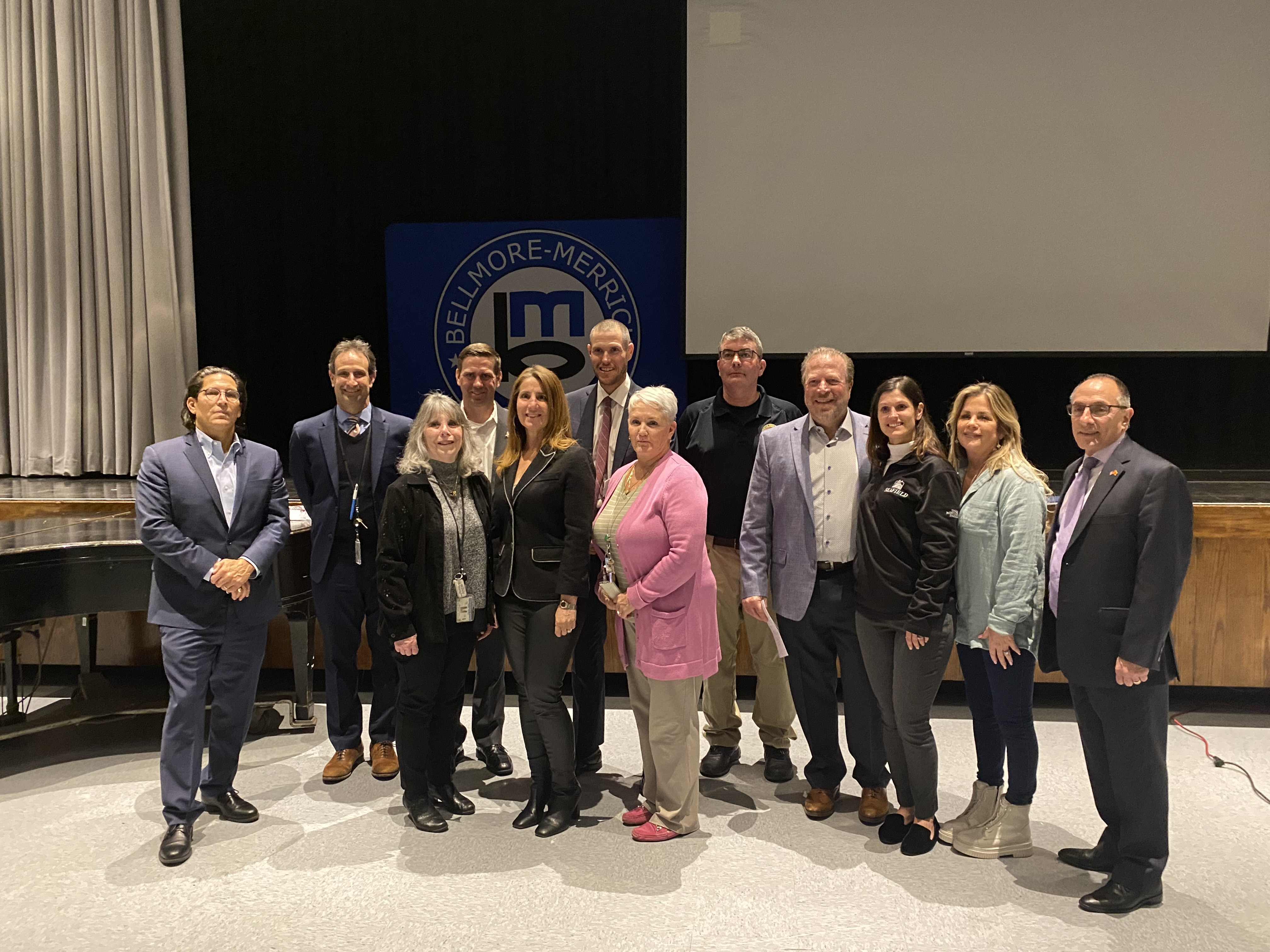 For youth today, one mistake can be fatal. LICADD was priveleged with the opporunity to address The Fentanyl of Poisoning of Our Island in the auditorium of the Brookside School on Wednesday, March 29th, 2023. During this public event, we were able to have important conversation for middle and high school parents and students about the realities of counterfeit pills and substances, as well as how to address this crisis on our island.
This event was co-facilitated by LICADD and our partners at the Drug Enforcement Administration (DEA) and Department of Justice (DOJ), and featured a robust 60-minute presentation by members of the DEA and DOJ, and concluded with a 30-minute question and answer session with the audience.
LICADD is committed to combating the devasting effects of the fentanyl poisoning crisis through education and prevention initiatives.
Thank you to the Bellmore-Merrick Central High School District (BMCHSD) and the Community Parent Center for their partnership and helping make this event possible!